The Insolvency and Bankruptcy (Application to Adjudicating Authority) (Amendment) Rules, 2020
By
INSOL India - Editorial Team

Posted On :

October 01, 2020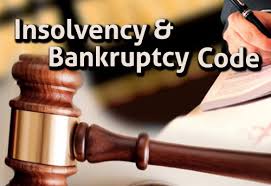 The Insolvency and Bankruptcy (Application to Adjudication Authority) Rules, 2016 were amended vide notification dated September 24, 2020. Some of the key changes introduced by the amendment include:
Key amendments:

(a) When filing an application under section 7 or section 9 or section 10 of the Insolvency & Bankruptcy Code("IBC"),the applicant shall serve a copy of the application to the registered office of the corporate debtor and to the Insolvency and Bankruptcy Board of India ("IBBI"), either by way of registered post, speed post, by hand or by electronic means, before filing such application with the Adjudicating Authority.

(b) The Application Form 1 (for financial Creditors under section 7), Form 5 (for Operational Creditors under section 9), and Form 6 (for Corporate Debtor under section 10) have been amended to include a declaration from the applicant stating that the applicant has served a copy of the application by registered post/speed post/by hand/electronic means to the registered office of the corporate debtor and to the IBBI. Further, pursuant to the amendment, the instructions to the aforementioned forms, now require attachment of proof of serving a copy of the application to the corporate debtor and to the IBBI.

(c) Form 2 (written communication by proposed interim resolution professional) has been amended to include disclosures in relation to existing assignments of the proposed interim resolution professional, including in his/her assignment as an interim resolution professional, resolution professional, liquidator, authorised representative, bankruptcy trustee or in any other capacity. Such information is to be provided as on the date of Form 2.

(d) The requirement of attaching Annexure III to Form 5 has been removed i.e. a copy of the relevant accounts from banks/financial institutions of the operational creditor confirming that there is no payment of the relevant unpaid operational debt by the operational debtor, is no longer required.

(e) A new Form 5A has been introduced which is required to be filled in by the bank/financial institution on its letter head and attached with the application under section 9 of IBC in Form 5 to certify the details of all credits received from corporate debtor in that account during last 3 years. The Form 5A would be required from all bank accounts maintained by the operational creditors at the time of filing the application.