Supreme Court reiterates that Corporate Debtor cannot raise dispute after committee of creditors approve resolution plan
By
INSOL India - Editorial Team

Posted On :

October 31, 2020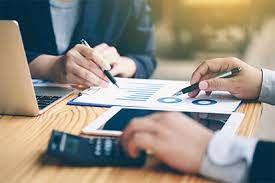 In case of Karad Urban Cooperative Bank Ltd vs Swwapnil Bhingardevay and Others, the court accepted the application u/s 7of the IBC Code. Following the due order of NCLT and the procedure prescribed under IBC Code, the Committee of Creditors had approved the resolution plan. At this stage, the Director/Promoter of the Corporate Debtor Company sought permission of NCLT to file a resolution plan under Section 10 of the Code. But the NCLT dismissed the Section 10 Application of the Corporate Debtor and approved the Resolution Plan submitted by the Resolution Applicant. After appeals, the matter went to Supreme Court and it reiterated that:
If any decision by CoC for commercial feasibility and viability has been taken, adjudicating authority has no power to interfere;
The Corporate Debtor can raise the issue of viability and feasibility of the Resolution Plan only in certain circumstances, i.e. if the Resolution Plan did not take care of certain relevant facts about the Company pending at other front or any such contingency.