Cross-Border Insolvency: Why India should adopt the UNICTRAL Model Law
By
INSOL India Editorial Team

Posted On :

September 05, 2020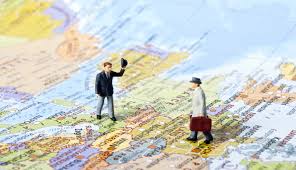 Cross-Border Insolvency refers to treatment of financially burdened debtors where the assets of the debtors are in more than one country or the creditors are in more than one country. It deals in three areas:

Protects the rights of the foreign creditors who have certain rights on the assets of the debtor which are in the different jurisdiction where the insolvency proceedings are initiated.

When the assets of the debtors are in various jurisdictions and the insolvency professional or the creditor wants to take control those assets in different jurisdiction in the proceedings of insolvency.

The insolvency proceedings are going on or commenced on the same debtor in more than on jurisdiction.

Present Law on Cross Border Insolvency & its defects:

At present, cross border insolvency is regulated by Section 234 & 235 of the IBC. Section 234 of the code states that the Central Government can make any agreements with the foreign country in relation to recognition of the insolvency proceedings. Central Government will do so with those countries with which there are reciprocal arrangements. Section 235 of the IBC states that the resolution professional, liquidator, or bankruptcy trustee, as the case may be, may make an application to the adjudicating authority seeking evidence or action relating to assets of a corporate debtor situated in a country outside India. In turn, upon being satisfied by such claim, the adjudicating authority may issue a letter of request to a court or authority competent to address the request in such country.

There is no proper procedure for the insolvency proceedings to be conducted which makes the law incomplete. Only giving the right to make reciprocal arrangements with countries under IBC does not address the nuances of cross-border insolvency. Reciprocal agreements do not have a feature of coordinating the procedure of insolvency concerned related to multiple jurisdictions.

Benefits of Enacting the UNCITRAL Model Law:

With the enactment of this Model law, India will become an attractive destination for foreign creditors for investment. This law is much clearer than the IBC in terms of remedy & procedure followed for foreign entities. It is more flexible, as a State can make changes in it as per the conditions & local insolvency laws. A country could refuse validity of the foreign proceedings if it is against the public policy of the country. Through this Model Law, coordination between courts & insolvency professionals will exist in foreign jurisdictions.

It would be very helpful if the chapter on Cross-Border insolvency is incorporated soon under the IBC. In order to attract foreign investors to invest in India, adoption of this law is of great importance.