Amendment to the Takeover Regulations
By
EDITORIAL TEAM - INSOL India

Posted On :

July 27, 2020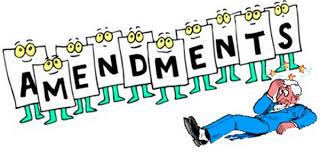 The following amendments have been introduced by SEBI to the Takeover Regulations:

Regulation 3(2): Aproviso has been introduced in regulation 3(2) and is placedbefore the existing provisos with the new proviso reading as follows:
"
Provided that the acquisition beyond five percent but up to ten percent of the voting rights in the target company shall be permitted for the financial year 2020-21 only in respect of the acquisition by a promoter pursuant to preferential issue of equity shares by the target company.
"
Regulation 6(1):The phrase"the relaxation from the first proviso is granted till March 31, 2021"has been inserted after the first proviso in regulation 6(1).

Introduction of Regulation 10(2B): Thisnew regulation states while the acquisition of 25% or more voting rights or control would generally trigger an open offer, such requirement is waived for instances where the acquisition was pursuant to a preference issue under the newly introduced regulation 164A of the ICDR Regulations. Therefore, in essence, the new regulation exempts the acquisition of sharesfora preferential issue under regulation 164A of the ICDR Regulations from the requirement of an open offer even if the preferential issue results in the acquisition of(a) 25% or more voting rights; or (b) control of the distressed company.