Relief on Compound interest by Mehrishi Committee: Loan Moratorium
By
INSOL India - Editorial Team

Posted On :

October 15, 2020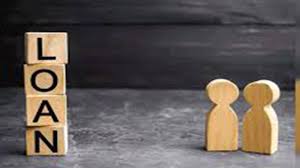 Recently, in Gajendra Sharma v Union of India, the Supreme Court had directed banks to not label loans as non-performing assets for at least two months. Further, the Supreme Court held that accounts which were not declared as non-performing assets till August 31, 2020 shall not be declared non-performing assets till further orders.

The Finance Ministry has set up a three member panel of experts, headed by former Comptrollerand Auditor General, Mr. Rajiv Mehrishi (known as Mehrishi Committee) to look into the relief sought by petitioners in the Supreme Court for waiver of interest, penal interest and other related issues. It is expected that the Mehrishi Committee panel may suggest that the government bears the responsibility to bear any burden of compound interest waiver and compensate banks if compound interest waiver relief has to be given. The panel is expected to highlight that the government may limit the waiver of interest on interest to a select group of borrowers, who are the most affected and vulnerable like affordable housing, MSMEs, certain sectors like hospitality, aviation etc and smaller education loans

Brokerage firm, Macquarie has estimated that an interest waiver would cost the banking system about INR 2.1 Lakh Crore, while a waiver of compound interest would cost about INR 15,000 Crore. Further, RBI Governor, Shaktikanta Das, in an interview to a business channel, mentioned that the moratorium was only intended as a temporary relief and the one-time restructuring mechanism announced by the RBI, namely, the Resolution Framework for Covid-19 Related Stress, is intended to replace the moratorium and help revive several businesses that were under stress because of the COVID-19 pandemic. He emphasized that, in the absence of any action, there would be a spike in toxic loans which would negatively impact financial stability. and depositors' interests need to be protected.